As usual we hosted local animation in as informal and shambolic a fashion as possible. We were also joined by special guest, Evgenia Golubeva.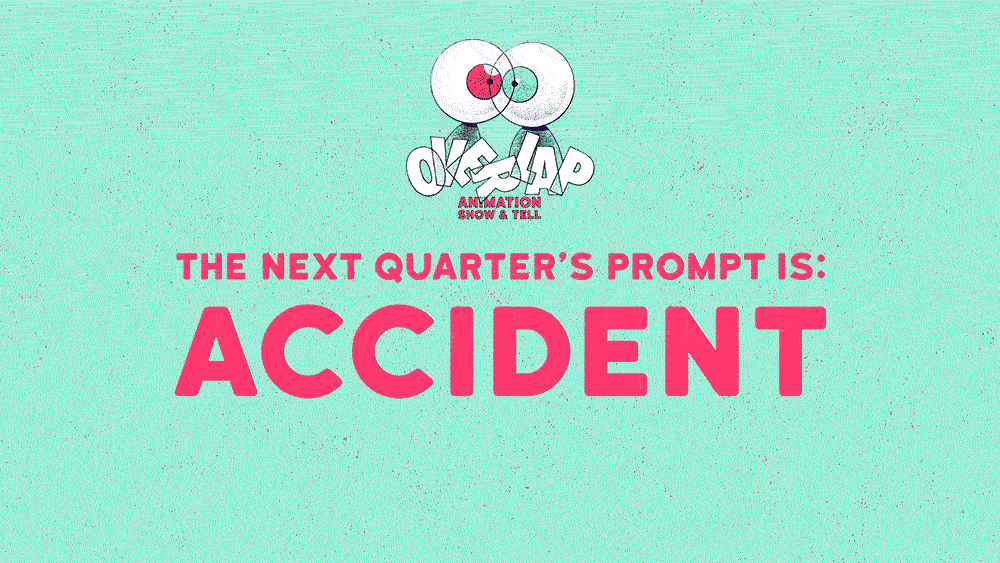 Evgenia showed The Witch & The Baby and her new book based on her charming short I Am Not A Mouse. As well as an animation director and illustrator, Evgenia writes on shows such as Hey Duggee and Becca's Bunch.
I'm chuffed with how these nights have gone. So many interesting animators have come out of the woodwork over the last year. Overlap gets a pretty diverse selection but a lot more submissions come from men than women. Additional to guests and reaching out to animators individually, I'd really like to work out how we can represent the area as best as possible.
This was our last outing at Kongs Birmingham. The venue was the perfect space for what we needed. Free. Super central. Wheelchair accessible. Screen and music already set up. Mood lighting. Central stage area and a bar in the same room. With a bit of work, it felt like a brutalist cabaret bar. It'll be missed.
February 2020's Playlist:
Matt Hayman - ____Roll, Con Troll, CTRL
Taian Lu - Break The Confinement
Jacob Faulkner / Ordos - Balance Disorder
William Marler - Secrets And Lies, Who Am I?
Evgenia Golubeva - I Am Not A Mouse
Evgenia Golubeva - The Witch And The Baby
Ross Butter - Eamonn Holmes Gives Birth To A Swan
Carlton Matthews - Caught Dealing
Greg McLeod - De Cee Voe Mama Jama
Second Home Studios - Accident, Da Vinci Indents
Kirk Sylvester - Minute Taker - Lust
Interval Videos by Dominic Civil, Gabby Lingyte, Gareth Courage, Chris Richardson
Photos by David Stanley / Guri Bosh.